St Pete Beach Bars
It's beautiful during the day, but St Pete Beach comes alive at night.  After those hot Florida days, a beach bar is the perfect place to cool down, relax, and enjoy some of the best food and drink the Tampa Bay area can offer.
Now, there are plenty of choices, so these are just a few of our favorite St Pete Beach bars and nightlife hotspots. Go looking and you'll probably find some favorites of your own!
General Info
Want to spend some time walking the beach and spontaneously drift into beachfront and beachside bars? St Pete Beach is it. It has everything.

It's popular with locals as well as visitors, so you know it's good.

There are too many beach bars in this area to list them all, so we recommend just taking a walk along the beach and picking out whichever you like.

Choose from high-end cocktails to old-English beer pubs and enjoy the sea views and relaxed atmosphere.



If you feel like a truly authentic experience of St Pete Beach nightlife, Shadrack's is the place to go. It's a little more wild and they don't serve much food, but there certainly is a full selection of liquors to choose from. Pool and video games are on offer, as well as the traditional jukebox.

Shadrack's is located in the historic 8th Avenue district and it's usually easy to find. Just look for the row of Harleys out front.
Mastry's Brewing Co, 7701 Blind Pass Road

They are off the beach but still in St Pete Beach, family owned, the Mastry family has a history in the area. With selections like JMC, a chocolate coffee porter, and the wildly popular, gold-medal winning Hefeweizen, locals and visitors continue coming back for more. In 2016, the operations were expanded, and now Mastry's Brewing is proud to be the first craft brewery and tasting room on St. Pete Beach.
Travel Tip
Want to try something new?

Sea Grapes Wine Bar, 6390 Gulf Blvd

Open Wednesday through Sunday, has more elevated offerings with a beautiful lounge to enjoy delicious food and gather with friends & family.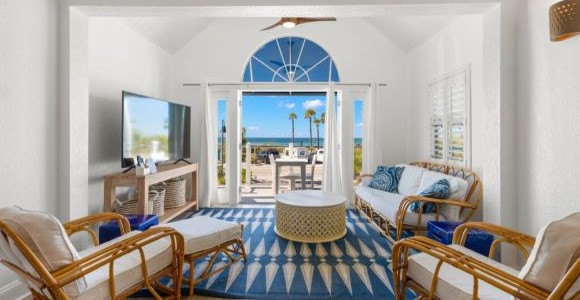 Magnolia
Located on the top floor of the Inn, the Magnolia is our "Honeymoon Suite" with Gulf and sunset views. This prime one-bedroom suite features the very best of the Inn with a king bedroom, bathroom with over-sized shower, living and dining area, fully sized kitchen, and private balcony.
Magnolia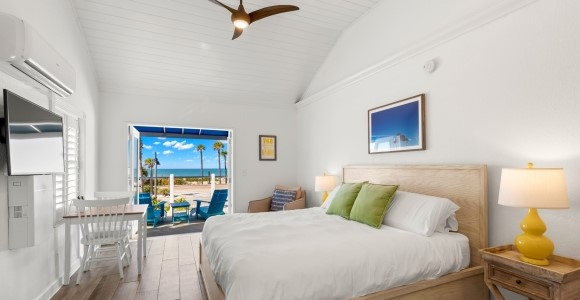 Gulfstream
Located on the top floor of the Inn, the Gulfstream comes complete with a king bed, cathedral ceiling, kitchenette, bathroom with shower, and wraparound balcony with Gulf and sunset views.
Gulfstream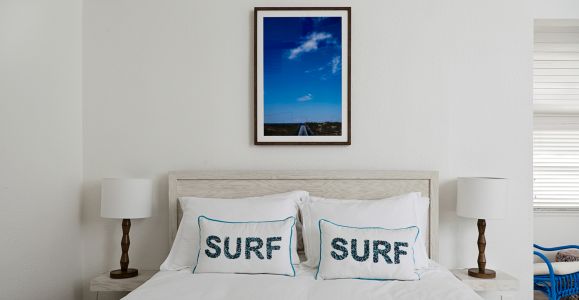 The Sea Loft
The Sea Loft is a second floor open plan apartment with a queen bed, fully equipped kitchen, living/dining area, sun porch, and balcony. The unit has cathedral ceilings giving it a spacious feel, and there are lots of windows providing stunning natural light. It's a peaceful, romantic escape just steps away from the Gulf of Mexico.

The Sea Loft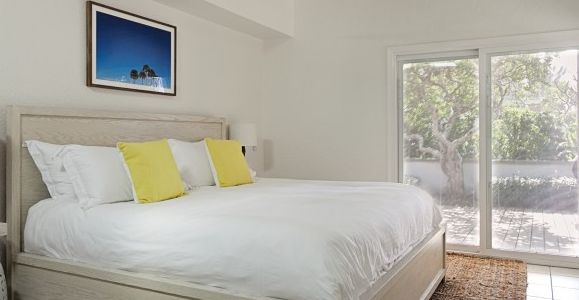 The Cottage
Next door to the Inn, this tranquil oasis has a large bedroom with a king bed plus a fully equipped kitchen. The living room is complete with seating area, cable television and a DVD player. The bathroom has a large shower. The outdoor deck has plenty of seating and a gas grill - perfect for outdoor suppers.
The Cottage